SFDR: Insights from Albany Beck's Dublin Seminar
Author: Albany Beck
Posted in:

Events


Read Time:

2 Min Read
Exploring Sustainable Finance Disclosure Regulations and the future of Sustainable Finance in Ireland: Insights from our recent seminar
Recently we hosted our first-panel talk of 2023 in our Dublin office, the focus of the evening was on one of the more on-trend topics from within the industry, Sustainable Finance and more specifically the Sustainable Finance Disclosure Regulation. The evening was hosted by our very own Emer McPartland, Head of KYC, who was delighted to be joined by 2 leading experts from the sector in Ireland, Edel Brophy and Tony Golden.
The evening set out to bring together industry peers from across the city, from both domestic and multinational businesses too. The context was first set out, with it being highlighted that formal regulation was only truly born following the Paris Agreement, this was recognized as having the impact of truly mobilizing the sector, as well as the ever-increasing sentiment from the public to try and ensure that ESG factors are always under serious consideration across the financial services sector.
It was clear to see across the list of attendees that everyone is passionate to try to ensure that Ireland can stay amongst the national leaders in continuing to drive the agenda around sustainability, whether it be in the creation of new innovative products to bring to the market or in ensuring the correct interpretation and strictest implementation of disclosure requirements. It is on the latter that we found an interesting debate emerge within the room, data!
We have heard a very similar conversation arise at Albany Beck with the enacting of GDPR, and now with SFDR, it stems from the understanding that data quality is essential to effective reporting and to help us understand what good looks like. For this, upskilling of resources will be key, not just for clearly defined ESG / SFDR roles, but across all roles to ensure a depth of understanding is achieved on the practical application, whether this is in; KYC, Data Analysis, or Traders (to name a few).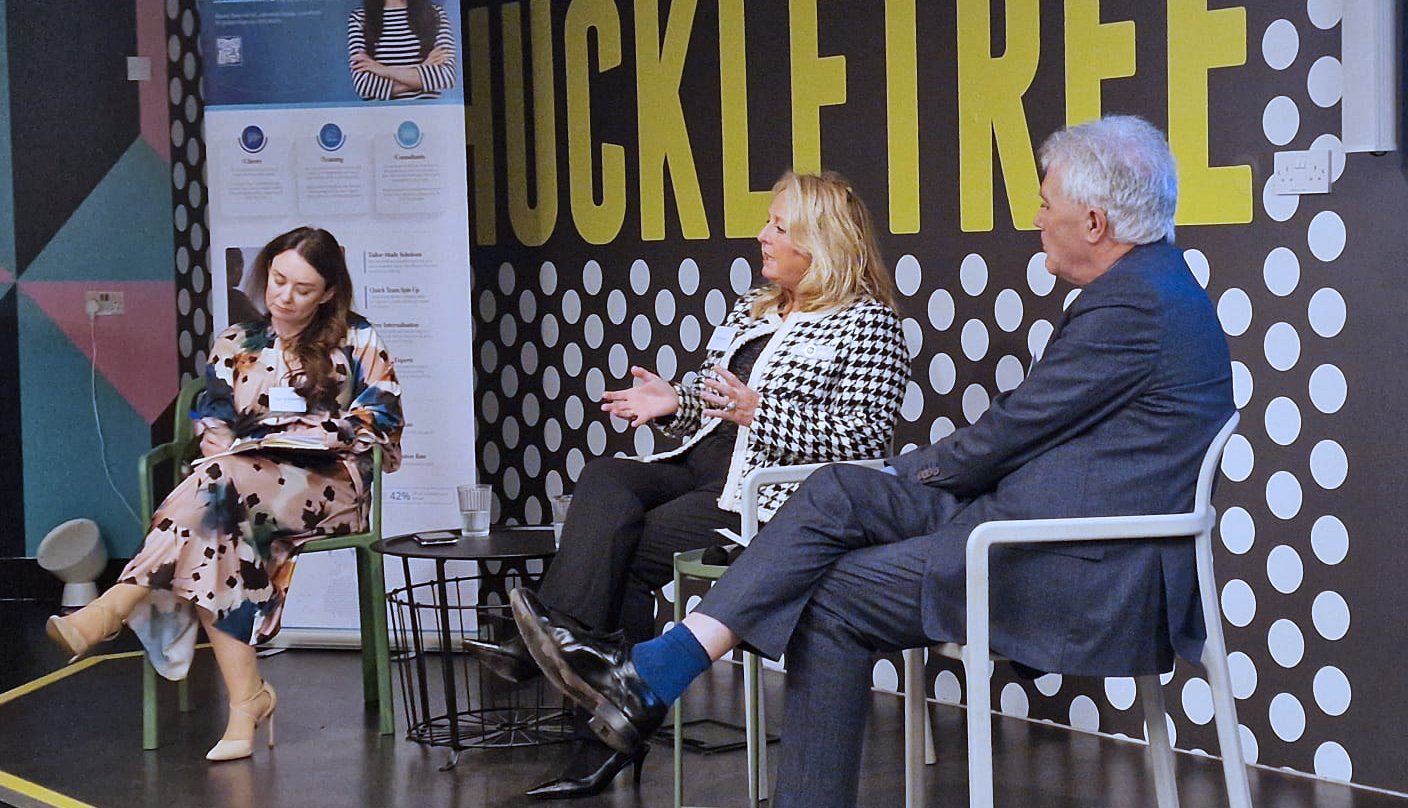 ---
Exploring the Interplay Between Environmental, Social, and Governance Aspects of Sustainable Finance
It was on this that an interesting point began to be highlighted by a member of the audience, we were so engrossed in the Environmental aspects, what is being done across Social and Governance, from a reporting and benchmarking perspective – again, what does good truly look like for this?
The evening was full of great intrigue and debate as SFDR, and ESG, are in their relative infancy in regulatory terms within the financial services industry, with new innovative products and solutions coming to the market with a good degree of regularity, with Ireland keen to be at the fore in helping to drive this support through the creation of peer groups and industry bodies. It was highlighted that AIB targets 70% of all new lending will be entirely green by 2030, and the Bank of Ireland has announced a new €5bn ESG fund.
It is such a prevalent, and poignant topic within the industry and one that has highlighted the ESG agenda can both be fulfilling and profitable.
---
The Current State of Corporate Allocation in Sustainable Finance: Insights and Challenges
The Paris agreement and EU action plan have mobilized financial services to focus on sustainability, and financial services have a duty of care to consider ESG factors. However, there is no uniform approach to ESG reporting, and many businesses struggle to capture the right data and understand what good ESG performance looks like.
There are three levels of ESG reporting (scope 1, 2, and 3), but most businesses only report on the first two. Rating agencies calculate metrics differently, and all regulatory authorities are implementing reporting requirements. However, only 50% of businesses can provide key performance indicators (KPIs). A possible solution is the creation of an ESG data hub, but small businesses may struggle to find affordable information. Some solutions are being developed, including an asset tagging system, ESG and risk profiling systems, and investor profiling.
---
Green Lending initiatives in Ireland
AIB aims for 70% of new lending to be green by 2030 and has created a €5-10bn fund.
Bank of Ireland has also launched a €5bn fund.
Global trend: According to Citi, there is an expected $1tn of green funding by 2030.
ESG considerations: AIB asks how companies are looking across the whole ESG piece, not just the environmental aspect.
High priority: 50% of CFOs consider ESG and regulations to be high on their agenda.